Safety and Security
Dec 10, 2020
The Many Hazards of Winter Weather to Businesses
There are many winter hazards that can trip up your business. You need to be prepared for more than the occasional snow flurry. Read this article to learn the four hazards that every business—no matter where they are located—needs to plan for this winter.
Download Our Key Feature Guide
See how AlertMedia can help you protect your business and keep your people safe during emergencies.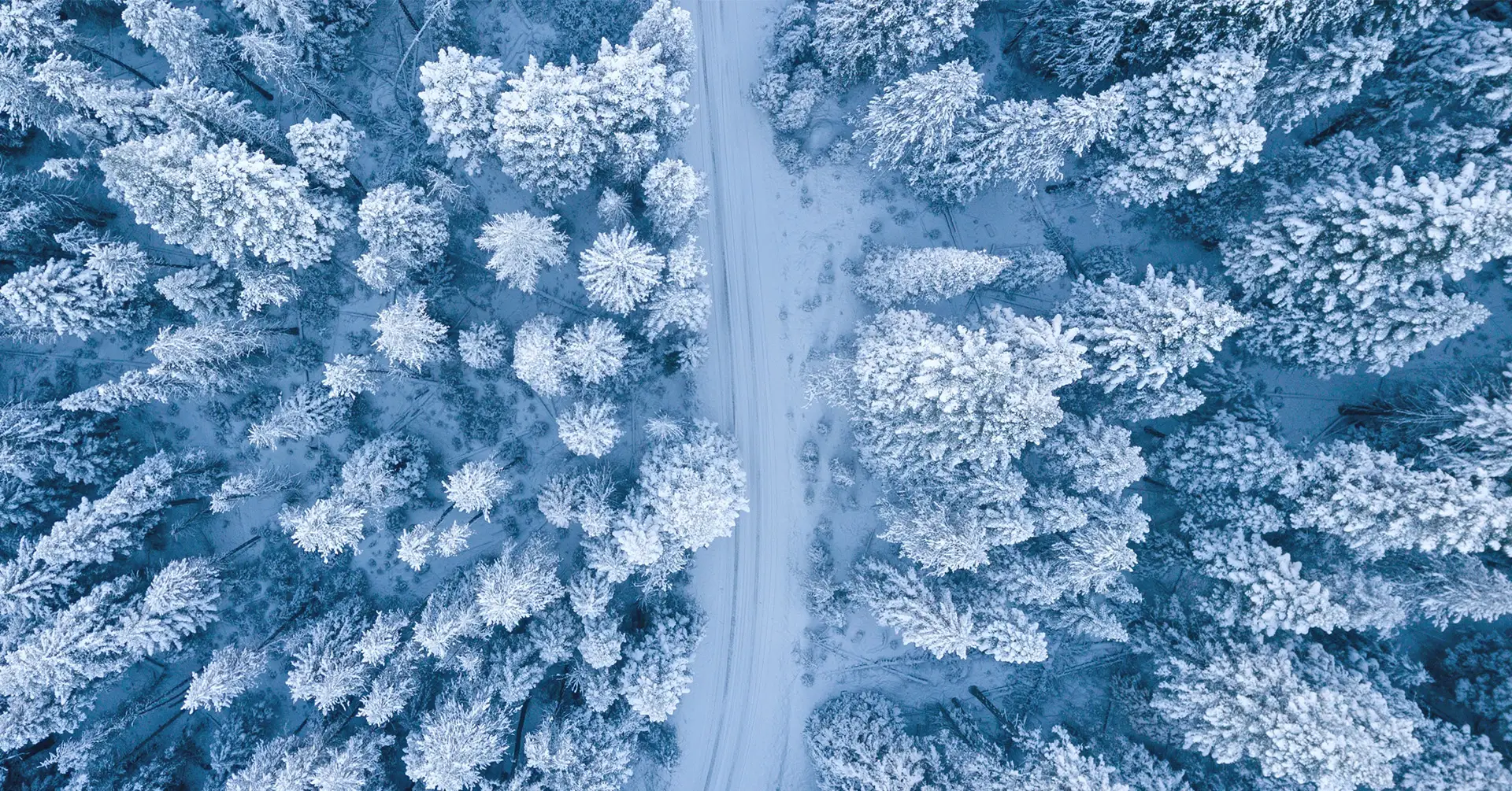 Winter Preparedness Checklist
Download our winter weather checklist to ensure your bases are covered in advance of a winter storm.
Winter conjures up images of gently falling snow, a favorite sweater, and a parade of holidays. But the advent of winter also brings up a more ominous association: the hazards that can impact any business due to extreme winter weather. According to the American Council on Science and Health, people are far likelier to die during winter than they are during any other season.
Additionally, this winter millions of Americans are bracing for a prolonged spike in COVID-19 cases across the country—along with typical illness from the seasonal flu—adding two more significant threats businesses must prepare for this winter. While businesses in different climates face various levels of winter intensity, an all-hazards approach to preparedness has become essential to protect remote workers and an increasingly distributed workforce from a multitude of winter threats.
Whether your organization is located in perennially sunny Southern California, the frozen tundra of Minnesota, or somewhere in between, it's critical you know what to watch out for once temperatures begin to plummet. (Spoiler: it's not all icy roads and snow accumulation).
This article details the four primary winter hazards that can affect every business. Read on to identify the risks that cold weather brings so you can plan to prevent injuries and keep your employees and customers safe this winter.
Winter Hazard #1: Precipitation
Slips and falls
While snow is beautiful to look at, it's not so great for people on foot. Ice, slush, snow—whatever falls on your office parking lots, porches, and stairways—can be pretty dangerous. For instance, did you know that slip and fall injuries are the leading cause of workers' compensation claims? With the onset of cold weather, the risk of an accidental injury increases dramatically.
Structure stress and damage
In times of extreme snowfall, heavy accumulation can put stress on roof structures. Two feet of wet snow can equal up to 19 tons of weight on your roof. Additionally, hail can damage buildings while snow runoff can stress storm-weakened flashing.
The Federal Emergency Management Agency (FEMA) says many factors lead to "snow-induced structural failures," including the shape of the roof, its slope, construction, maintenance, exposure to wind, and the type of snow that has accumulated. Building experts recommend removing snow as it builds up (but do it safely!). The American Journal of Emergency Medicine reports that about 11,500 people show up in emergency rooms each year to be treated for snow-removal accidents.
Limited visibility
Precipitation can lead to reduced visibility, which may impact business functions and employee safety. Make sure delivery drivers and other employees driving company vehicles clean windshields and windows in advance of a storm. The windshield washer fluid reservoir should be full. Basic safety instructions apply here: remove exterior ice from windows and the windshield. Use the defroster before operating the vehicle.
Driving hazards
When snowstorms move out, what's left behind on streets and roadways can be deadly for drivers. The USDOT Federal Highway Administration data lists an average of 1,836 deaths and 136,309 injuries per year due to snowy and icy roads.
Each winter, review a safety checklist with any colleague who operates a company car, van, or truck:
In fog, rain, or blowing snow: Pull over and wait in a safe location for conditions to improve.
When driving in winter weather, reduce vehicle speed and increase your following distance.
Turn headlights on and use hazard lights if your speed is more than 15 miles below the posted limit.
If water sprays onto the windshield, try to remain calm and refrain from braking.
To overcome snow glare, use sunglasses and a visor, if possible.
Even if your employees drive safely, others may not, so make sure to remind your drivers to drive defensively. Finally, encourage drivers to use apps such as Google Maps or Waze to check driving conditions and road closures in wintery weather.
How our customers are using AlertMedia to address precipitation hazards:
The best employers are communicating regularly with their employees when it snows, sleets, or hails. Office closures are common, as well as delayed business hours. Proactive businesses can provide employees with alternate, safer routes when roads are dangerous.
AlertMedia's employee communication software allows you to communicate with your drivers (and vice-versa) without distraction. Instead of having to call a dispatch or administrator, they can communicate on any device with the touch of a button. All notifications can be sent to them via SMS text, push notification, phone call, or custom channel.
For example, transportation company Greyhound Lines uses AlertMedia to streamline communication with thousands of drivers in the field—many of whom may not step foot in a corporate office for days or weeks at a time. If inclement weather is expected, Greyhound administrators can quickly identify and communicate with any drivers in the area that may be impacted.
AlertMedia can also alert you to the precipitation threats in your area. For example, AlertMedia's local threat monitoring system will automatically warn you of road closures in your area—or the area of any of your office locations or traveling employees. Using a threat monitoring system like AlertMedia ensures that you can respond immediately when a threat emerges.
Winter Hazard #2: Beware the Cold Temperatures
If your company's employees work outside for part or all of their shift, you already likely have plans in place to protect their safety. The Centers for Disease Control advise that workers in cold weather are at risk of hypothermia, frostbite, trench foot, and chilblains. The CDC's Featured Podcast series recommends these steps to prevent outside worker injury
1. Wear appropriate clothing. Layering provides better insulation, so wear several layers of loose clothing. Protect your ears, face, hands, and feet by wearing a hat and waterproof gloves and boots. Carry an extra change of clothes and a blanket in case you get wet or need additional protection from dropping temperatures or blustery winds.
2. Try to limit time outside on extremely cold days. Move into warm locations during work breaks, and, if possible, reschedule outdoor tasks to a warmer time or a different day.
3. Monitor your physical condition and that of your coworkers. Remember that a very low body temperature affects the brain, making it difficult to think clearly or move well.
Property damage can also occur due to frigid temperatures. Be on the lookout for broken pipes after periods of extended cold weather.
How our customers are using AlertMedia to address temperature hazards
Some customers use AlertMedia's open API to integrate thermostats with their emergency notification system. If the temperature in certain rooms or areas drops below a safe level, AlertMedia automatically alerts key employees, who can then respond promptly.
Winter Hazard #3: Fires
Although it's cold outside, workplaces—including both corporate and home offices—are at an increased risk of fires during the winter months. From holiday decorations to space heaters to drier temperatures, there's simply more opportunity for fires to start.
Do any of your employees like to burn candles in their offices? According to the National Fire Protection Association (NFPA), December is the peak time of year for candle fires. (In case you're wondering, the top four days for home candle fires are New Year's Day, Christmas, New Year's Eve, and Christmas Eve.)
How our customers are using AlertMedia to address fire hazards
Speaking of fire, as we head into the winter months, this is a great time to create a fire evacuation plan for your business if you don't have one in place yet. Our customers count AlertMedia as an integral part of their fire response plan and conduct regular fire drills using our system.
Winter Hazard #4: A Viral Double Threat
It turns out there's a scientific reason that flu season is particularly active during the fall and winter. Research tells us that the flu virus thrives in cold weather because it's designed to hop from person to person. Winter creates the perfect condition to pass on tiny flu droplets—transmission rates peak when temperature and humidity are both low. Colds tick up this time of year as frigid, dry air wreaks havoc on mucus membranes. Instead of coating your respiratory system to protect it from pathogens, chilly air dries it up.
Unfortunately, thus far colder, drier conditions have also proven to be favorable for COVID-19 transmission with spikes in cases predicted to continue across the country for the duration of the winter season. Seasonal variation in the occurrence of respiratory infections is well-established.
Similar to the 1918 H1N1 influenza pandemic (also known as the "Spanish flu"), the deadliest in recent history, we are witnessing a rapid increase in positive cases as we move deeper into the cold season. Both COVID-19 and the flu affect businesses in many ways, including less productivity, lower staff morale, and poor workflow. Organizations everywhere must create a winter preparedness plan that accounts for both COVID-19 and the flu.
As if the threat of two dangerous and highly contagious respiratory infections isn't enough, many employees also suffer from seasonal depression or seasonal affective disorder (SAD) when sunlight is in short supply. Symptoms of seasonal affective disorder can include anxiety, loneliness, mood swings, insomnia, appetite changes, and fatigue. These symptoms typically begin in the late fall and early winter months and usually subside as the season changes to spring. More than half of American adults report that their mental health has suffered due to the pandemic, and as the weather gets colder and the days get shorter, many may be feeling especially down.
How our customers are using AlertMedia to address increased illnesses during winter
When someone gets sick, productivity suffers. Typically, there is a scramble to identify someone who can pick up the work, and in many cases, service levels are impacted—especially when a suitable replacement is not available.
Hospitals and other businesses with shift workers use AlertMedia to rapidly and efficiently fill vacancies and, in the case of COVID-19, perform pre-work symptom screenings to reduce the spread of infection and prevent an outbreak within your workforce. AlertMedia's survey feature makes this a snap. One home decor retailer is using AlertMedia to accomplish this with all of its shift workers. Before each shift, the system sends out a message to all employees who are scheduled to come into work. If they respond that they have experienced symptoms, then they are instructed not to come into work and to contact their shift manager. Also, if an employee doesn't respond and their shift is approaching, the system will automatically resend the message to try to get a response—automating what would otherwise be a manual and time-consuming process.
Other proactive users of AlertMedia use mass notifications to alert employees of open enrollment or options for flu shots and other vaccines.
AlertMedia's threat monitoring capabilities can also help you respond to health emergencies. If there is a disease outbreak in your area (or in the country that one of your employees is traveling to), the system will automatically send you a warning, along with proposed action steps to mitigate the risk.
Be Prepared for Anything Winter Throws at Your Business
Winter hazards can make it dangerous for employees and interrupt business operations. As your company plans for the upcoming colder months, refer to the items on this list and plan to mitigate as many of these negative outcomes as possible.
Before you grab that first snow shovel, consider a mass communication system that can keep everyone connected, informed, and safe. AlertMedia combines advanced mass communication capabilities with comprehensive threat monitoring, which ensures that you won't be caught off guard by any of the threats that this winter will bring. Planning ahead with a communication system in place will keep productivity moving along and also create a sense of calm before the storm.