Product Guide
Emergency Communication Software Buyer's Checklist
When purchasing emergency communication software, your goal should be to select a system that addresses all of your organization's essential needs. These are the most important attributes to look for when choosing a solution.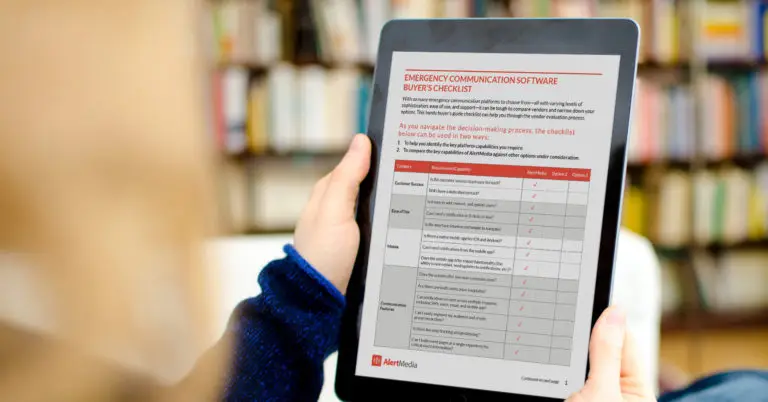 Find the Right Emergency Communication Software for Your Organization
With so many emergency communication platforms to choose from—all with varying levels of sophistication, ease of use, and support—it can be tough to compare vendors and narrow down your options. This handy buyer's checklist can help you through the vendor evaluation process.
This Buyer's Checklist can be used in two ways:
To help you identify the key platform capabilities your organization requires.
To compare the key capabilities of AlertMedia against other options under consideration.