MASS NOTIFICATION
Protect Your People With the Most Intuitive Mass Notification Solution
Keep People Safe, Informed, and Connected During Critical Events
AlertMedia's modern emergency communication software is more than just a mass notification system. Our robust solution integrates with internal systems and connects your entire organization allowing you to communicate with precision, interact with your audience, and confirm a resolution. Improve employee safety, mitigate loss, and ensure business continuity with an emergency communication solution designed for the modern workforce.
Communicate Quickly and Effectively During Emergencies
Send a Notification Over Multiple Channels in Just a Few Clicks
Text
Email
Mobile App Notification
Voice Call
Slack
Desktop
Social
A Modern Mass Notification System That Allows You to Communicate With Ease
Easy Data Syncing and Collection

Automate data syncs with your internal systems and manage contact information and preferences via self-registration.

Simplified User Management

Assign administrative rights across your organization and use multi-level permissions to limit access to company data.

Automated User Group Creation

Leverage any data field to create and update dynamic user groups or filter to the right audience.

Message Templates and Permissions

Standardize your response for any event and save valuable time with pre-populated message templates.

Enterprise-Level Security and Data Protection

Know your data is protected by our GDPR and CCPA-compliant system, with full encryption and world-class security policies, processes, and controls.

Proven Reliability and Global Scalability

Reach any-sized audience, anywhere in the world with our industry-leading product already serving millions of people across 130+ countries.
Global Threat Intelligence
The only emergency communication solution with fully integrated threat intelligence that automatically identifies and informs you of threats near your people and business.
AlertMedia Mobile App
A full-featured mobile app gives your safety leaders agility in a crisis with the ability to monitor threats, send multi-channel messages, and manage responses from anywhere.
Trusted by Thousands of World-Class Organizations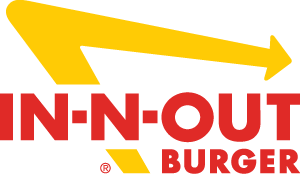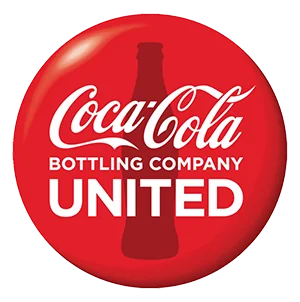 The AlertMedia Difference
Simplicity

We believe in the power of simplicity, prioritizing an intuitive experience that is easily implemented and adopted.

Mobility

We built a modern solution that caters to the challenges of keeping an increasingly dispersed and mobile-first workforce safe and connected.

Reliability

We help you protect your people and business with a robust, scalable infrastructure trusted by thousands of global organizations.
What Customers Are Saying
"AlertMedia was the best solution we looked at. Easiest set up and had the most functionality."
Mike Neighbors Director IT Infrastructure, Coca-Cola Bottling Company
"Our relationship with AlertMedia is the type of relationship vendors always say you'll get, but you never really do. The entire AlertMedia team treats our people and business as their number one priority."
Larry Pomykalski Director of Business Continuity & Fleet Operations, SAC Wireless
"Home health care workers face unique safety risks not found in traditional health care settings. AlertMedia allows us to dramatically improve the safety and security of our employees in the field."
Kristen Husen Home Care & Hospice Director, CentraCare
"Fabulous mass communication system that has exceeded our expectations across the board!"
"With no end-user training, we have had a near 100 percent response rate to the daily COVID-19 survey notifications sent out via AlertMedia. The system is incredibly easy to navigate."
Chris Murray Sr. Human Resources Manager, Bellicum Pharmaceuticals
"We love the product! We chose AlertMedia because the product was priced right and had all the features we were looking for."
Service Desk Manager, Volkswagen Group of America
"AlertMedia checks all the boxes: two-way messaging, data integrations, a strong mobile app, and a reliable product that will give you and your people peace of mind before, during, and after an emergency."

Jon Meyer CTO, CAPTRUST
"We have had a fantastic experience with the entire AlertMedia team and having a go-to contact that knows our company, understands our goals, and is invested in our success has made for a powerful partnership beyond that of a typical vendor."
Jennifer Saylor Manager of Customer Operations, Greyhound
"AlertMedia helps us get our crisis response team together quickly when there's an incident so we can rapidly communicate important messages to thousands of people across email, text, phone, and more. That saves us a lot of time - it's a labor saving solution."
Matt McMahan Sr. Manager of Business Continuity, Texas Roadhouse
"AlertMedia's threat assessment engine allows us to take the manual element and subjective decisions out of threat monitoring and analysis, minimizing our exposure to risk and improving safety outcomes."
Rocco Meraglia VP of Health and Safety, Hi-Crush Inc.
"Within 15 minutes of receiving my login, I had all 375 employees uploaded, and I was sending test messages to our employee base within seconds."
John Hargrove CISO and SVP of IT, Franklin Mint Federal Credit Union
"During Hurricane Harvey, AlertMedia made communications with our staff so much easier."
DeKeitra Fizgerald Claims and Safety Manager, Gulf Coast Regional Blood Center
"AlertMedia's platform makes it easy to isolate impacted employees and quickly communicate with them based on location via texts and emails."

Tom Porter Former Director of Human Resources & Administration, Kawasaki
"AlertMedia's software is very easy to use and doesn't require IT involvement to implement or maintain which, especially as a smaller organization, was a huge selling point.
Joshua Newell Director of Service and Support, T2 Biosystems
"By consolidating all communications into one intuitive system, GSC has achieved a degree of transparency and control over dispatcher-driver communication that competitors simply can't replicate."

Israel Miller Dispatch Supervisor, GSC Logistics
"AlertMedia is so simple, anybody could learn how to use this platform in a matter of minutes."
Lawrence Robert VP of Business Continuity & Risk Management, Rockland Trust
"AlertMedia goes far beyond emergency communication—it solves the challenges of communicating with a highly mobile workforce to ensure all business-critical communications get seen immediately."
Melissa Guttman Principal of Talent, JMI Equity
"AlertMedia allowed us to upgrade our current communication system and combine it with the critical location tracking and threat intelligence capabilities we had been missing, all within a single platform."
Mark Ellgass Global Security Analyst, International Justice Mission
"The AlertMedia team consistently goes above and beyond in its commitment to our staff's safety and we very much appreciate it."
Managing Director, Texas Department of Family and Protective Services
"With AlertMedia's mobile app, I can send an emergency alert out to employees in seconds with just a click or two from my phone."
John Muller Director of Talent, Gehring Group
"With AlertMedia, we can keep our people safe and secure while also driving positive business outcomes. It's truly a win win."
Mindy Helms Director of Human Resources, Marquette Management
"I love the AlertMedia system. It is very flexible and allows me to have preset emergency templates that make it easy to send out an alert."
Joe Weiss Plant Manager, ITW Deltar Fasteners
"By using AlertMedia to automate our communications process, we are saving a significant amount of time and money—and improving efficiency."
Director of Philanthropy Campaigns, YMCA
"AlertMedia came to our rescue and made it easy for us to help those in need during the COVID-19 pandemic"
Brian Cleary CEO, Krucial Staffing
"AlertMedia has been a huge component in our information sharing and communication plan during the COVID-19 crisis. I can't say enough how significant it's been."
Rachel Bomeli Director of Events and Public Safety, Fox Theatre Atlanta
"With an intuitive product backed by a phenomenal customer success team, we were up and running within hours."
Jennifer DeSchepper Human Resources Manager, Cartwright Companies
Implement in an Hour, Send a Message in Seconds
We provide all customers with simple, easy onboarding and a dedicated resource so you can get up and running quickly, with less effort.
Respond Faster to Any Emergency or Business-Critical Event
AlertMedia helps you keep your people safe and business running smoothly.
Security Threats
Respond quickly to an active shooter, workplace violence, and facility issues.
Office Safety
Prepare for and protect your people from workplace safety hazards like fires.
Wildfires
Make at-risk employees aware of rapidly-changing safety risks and impact to assets.
Mobile Worker
Ensure your dispersed or traveling workforce is safe and informed wherever they are.
IT Escalations
Escalate internal system notifications to stakeholders faster and alert recovery teams.
Supply Chain Logistics
Surface issues and threats to teams on the ground to avoid costly disruptions to operations.
Human Resources
Communicate critical company messages, office closures, and time-sensitive employee requests.
Business Continuity Response
Enable continuity leaders to identify and surface issues across the organization to reduce impact.
AlertMedia Product Overview
Download a shareable summary of core features available within our web and mobile-based application.