Protect Your People With the Most Intuitive Mass Notification System
Every second counts during an emergency. Improve employee safety, mitigate loss, and ensure business continuity with the industry's only mass notification system designed to accelerate response times and help you get the right message to the right people, every time.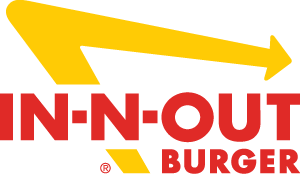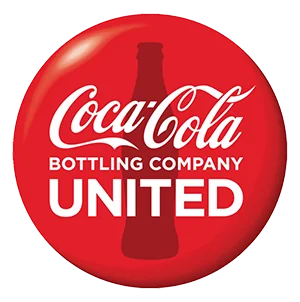 Trusted by Thousands of World-Class Organizations
Communicate Quickly and Effectively During Emergencies
Emergencies Are Complicated.
Your Communication Platform Shouldn't Be.
Easy Data Syncing and Collection

Automate data syncs with internal systems and manage contact information and preferences via self-registration.

Simplified User Management

Assign administrative rights across your organization with multi-level permissions to limit access to company data.

Automated User Group Creation

Leverage any data field to create and update dynamic user groups or filter to the right audience.

Message Templates and Permissions

Standardize your response for any event and save valuable time with pre-populated message templates.

Enterprise-Level Security and Data Protection

Know your data is protected by our GDPR and CCPA-compliant system, with full encryption and world-class security processes and controls.

Proven Reliability and Global Scalability

Reach any-sized audience, anywhere in the world with our industry-leading product already serving millions of people across 130+ countries.
See Everything You Can Accomplish With AlertMedia
Threat Intelligence
The only emergency communication solution with fully integrated threat intelligence that automatically identifies and informs you of threats near your people and business.
Travel Risk Management
AlertMedia Travel Risk Management helps you better prepare employees for business trips, identify potential travel risks, and quickly reach travelers in the event of an emergency.
The Mass Notification System That Makes Your Job Easier
Built for Humans

Our intuitive platform is purpose-built to be easily implemented and adopted so you can communicate with confidence, no matter the situation.

Designed for Mobility

Our modern solution allows you to easily communicate from anywhere and reach employees anywhere in the world.

Reliable and Secure

We help you protect your people and business with a secure, robust, scalable infrastructure trusted by thousands of global organizations.
What Customers Are Saying
"Finding AlertMedia was like a breath of fresh air. From the start, we were impressed with how the product and people match our core values."

Director of Business Continuity and Emergency Response, JetBlue

"Every company has a baseline responsibility to keep its people safe. But if you want to get and keep the best people, you need to prove you care about them and their well-being. With AlertMedia, we can keep our people safe and secure while also driving positive business outcomes. It's truly a win-win."

Director of Human Resources, Marquette Management

"When you're separated geographically and there's so much communication that needs to occur, a tool like AlertMedia helps organizations communicate faster, better, and more clearly."

Vice President and Chief People Officer, Coca-Cola Bottling
Respond Faster to Any Emergency or Business-Critical Event
Keep your people safe and business running smoothly.
Crisis Communications

Communicate critical company messages, office closures, and time-sensitive employee requests.

Business Continuity

Enable continuity leaders to identify and surface issues across the organization to reduce impact.

Severe Weather

Share critical information with affected employees during severe weather events.

Natural Disasters

Make at-risk employees aware of rapidly changing safety risks and impact to assets.

Security Threats

Respond quickly to an active shooter, workplace violence, and facility issues.

Office Safety

Prepare for and protect your people from workplace safety hazards.

IT Escalations

Escalate internal system notifications to stakeholders faster and alert recovery teams.

Supply Chain Logistics

Surface issues and threats to teams on the ground to avoid costly disruptions to operations.

Remote Workforce

Monitor threats across multiple locations and protect your remote workforce.

Mobile Worker

Ensure your dispersed or traveling workforce is safe and informed wherever they are.