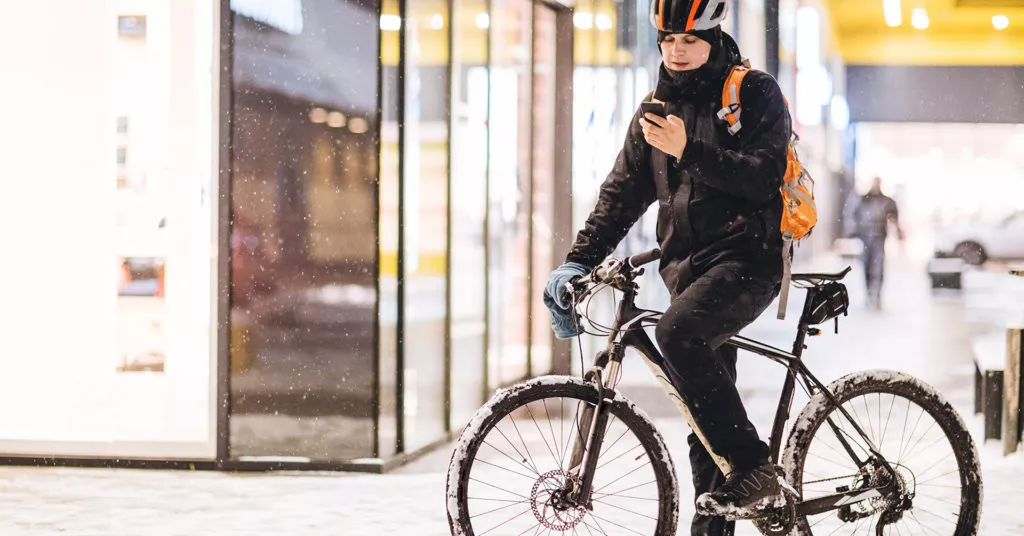 Safety and Security
Nov 08, 2022
December & January Safety Topics to Elevate Workplace Safety
With hazards getting more slippery and employees' attention more scattered, you must review winter safety tips with your teams on a regular basis.
2023 Safety Calendar
Plan and track your key safety initiatives so you can stay organized all year long.
December Safety Topics
No matter what industry you're in, there are some things every business needs to consider if they're facing winter weather. Think about how you might apply these December safety topics to engage your teams in mitigating risks they're likely to face.
1. Communicating during extreme weather
Your business can't control the weather or even the wintertime hazards you may encounter. But you can develop and implement a winter weather communications plan to ensure safety leaders and employees know what to do when bad weather hits.
Guiding questions
Where do you store employee contact information?
What kind of extreme weather would you need to communicate about?
Which employees would be affected by which weather event?
Which communication channels will be most effective during inclement weather?
Extreme weather communication tips
2. Preparing for snow weight danger
Snow is responsible for immense structural damage every year. As it accumulates, the snow weight can damage structures such as wood and metal roofs. Fortunately, you can minimize this risk.
Guiding questions
What is the shape of your structure's roof? Is it highly angled to allow snow to slide off easily, or is it flatter?
How much snow accumulated in your area last year? On the roof?
What material is the roof made of?
How old is the roof? When was the last time it was inspected by a professional?
Tips to protect your structure from snow weight
Keep gutters and water drainage systems clear. When the snow melts or you get rain on top of snow, a poorly drained roof will retain that water—which can then re-freeze into ice, trapping even more moisture in the future.
Hire a certified inspector to identify signs of roof damage. Usually, roofs will not catastrophically fail due to weight load without previous signs of damage.
3. Slip, trip, and fall prevention
Perhaps the most obvious danger during cold months, slips, trips, and falls are a personal injury lawyer's bread and butter. You could be held liable if you don't take reasonable action to prevent employees and visitors from injuring themselves on icy walkways or slippery stairs. Luckily, this is often an easy problem to solve for.
Guiding questions
What parts of your space are exposed to the elements?
How do people get to your workplace? (Via car, bike, public transportation, etc.)
What material is used for your interior and exterior walkways?
What slips, trips, or falls have occurred in the workplace over the past year if any?
Tips to keep everyone standing in slippery conditions
Use proactive snow removal (whether with a snow blower or snow shoveling), deicing salt, handrails, grip tape, drying floor mats, and other tools to decrease the prevalence of ice and water and provide additional support methods to walkers.
Deploy targeted "slippery when wet" signage to encourage careful walking in slippery areas.