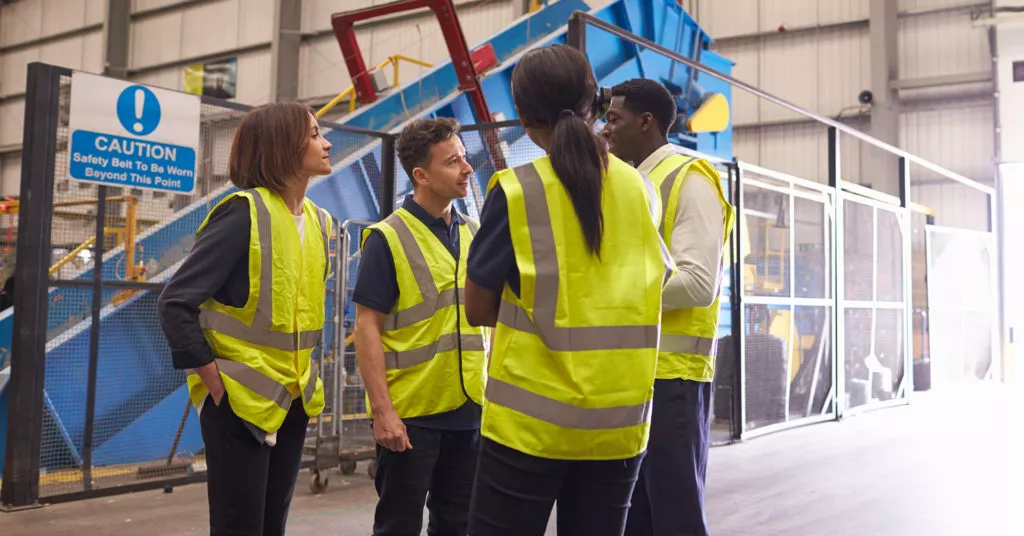 Safety and Security
Oct 25, 2022
24 Safety Moment Ideas for 2023 Preparedness
2023 is just around the corner. Prepare your company and your people for whatever the new year brings with these 24 ideas for "safety moment" meetings.
23 Supplemental Safety Strategies
Use this guide to supplement your annual planning and ensure your organization is prepared for another year of uncertainty.
What Is a Safety Moment?
Safety moments are brief talks about a specific, safety-oriented topic. Teams can approach these conversations in different ways to maximize the impact. But there are a few common aspects to most companies' safety moments:
Keep them short, usually lasting approximately five minutes and never more than 10
Focus on a single topic, rather than jumping around or overloading participants with information
Orient the safety moment toward your team's upcoming day or week, not long-term planning
Use safety moments to support a positive safety culture through clear, concise, and engaging communication
Safety moments vs. toolbox talks
You might have heard the term "toolbox talks" and wonder how they compare to safety moments. The tradition of toolbox talks may have begun on construction sites or similar worksites where there is a need to regularly brush up on equipment safety procedures. Today, this term is used in diverse workplaces, just as safety moments are used to establish regular informal discussions of actionable safety information.
In any case, the meaning of each of these terms is rooted in how teams use them—rather than strict definitions—and there is bound to be a wide variety of approaches to supporting safety outcomes for unique industries, organizations, and leadership teams.
Along with safety moments and toolbox talks, other common names include safety minutes, safety chats, and tailgate meetings. To choose an effective name, consider the tone and goals you're aiming for—and the setting for your talks. What resonates for a roofing company may not resonate for an accounting firm.
Why are safety moments important?
Safety moments are a valuable tool to deliver or reinforce critical information. Topics can cover routine issues, but they're also a great way to highlight timely hazards. Say, for example, your team is operating heavy machinery they haven't worked with in a few months. A quick safety moment at the start of the day, covering the risks and precautions, can help make sure everyone is aware and prepared.
Safety moments are also a great way to encourage safety engagement. Routine safety training can sometimes feel abstract and easy to tune out. But since safety moments cover topics that are immediately relevant, employees are more likely to give their full attention and participation.