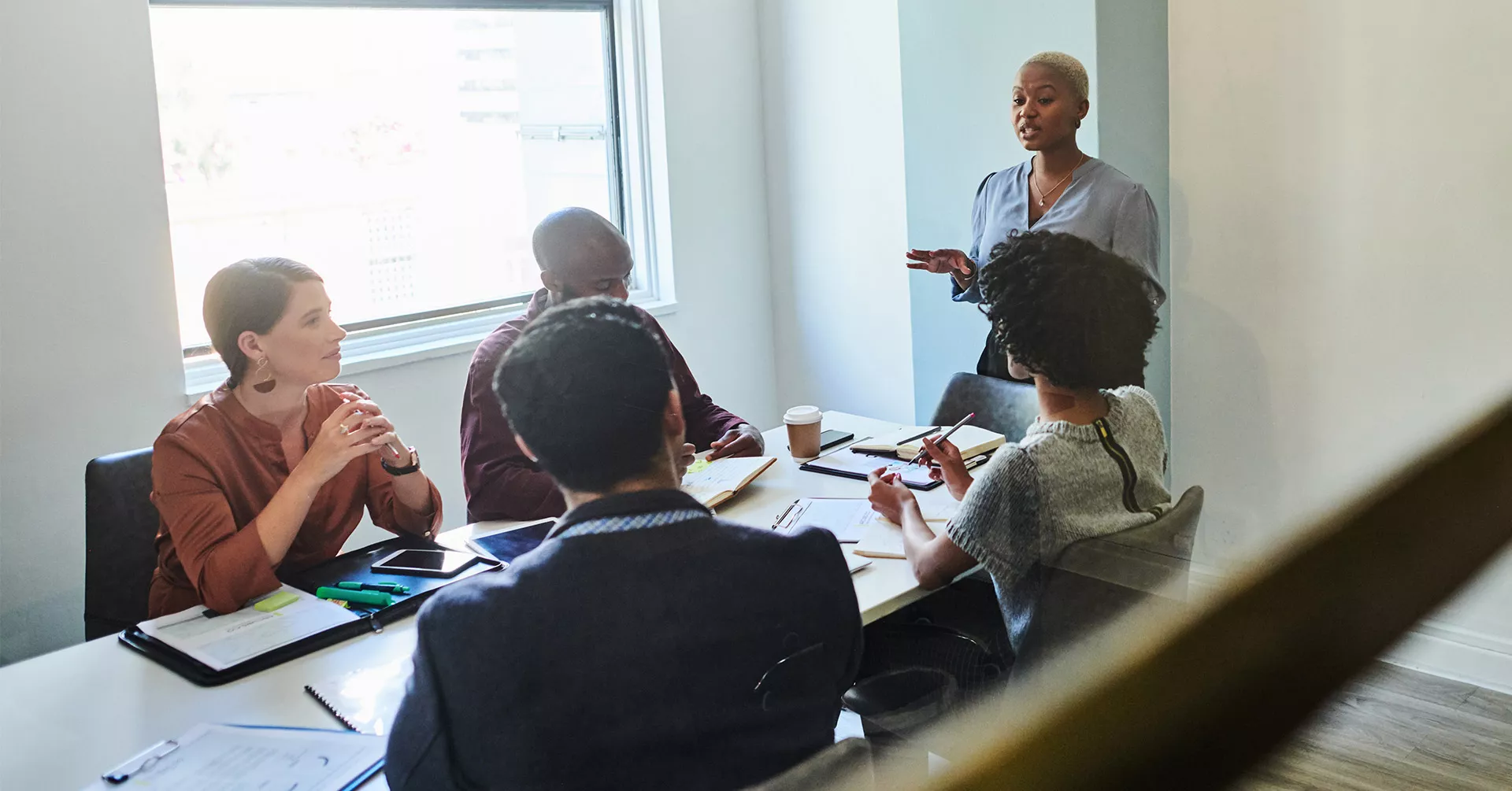 Emergency Management
Oct 11, 2023
6 Steps to Creating an Effective Emergency Response Plan [+ Template]
Minutes can mean the difference between a minor impact and a major disaster. Develop an emergency response plan now to keep your people, business, and assets safe during any critical event that may arise.
Emergency Response Plan Template
Use this template to build a comprehensive emergency response plan to keep your employees safe.
How to Conduct Emergency Response Planning
Each organization is unique, so you may find that additional measures are warranted to protect your business from possible hazards—beyond the examples listed. However, by completing these steps, you will be well on your way to ensuring your team knows what you expect of them and when.
Step #1: Perform a threat assessment
The first step to creating an emergency response plan is to conduct a comprehensive threat assessment to identify the types of events that may affect your organization and analyze their likelihood and potential impact. Specific threats vary by location, sector, and company, and your mitigation strategies and protective actions will vary depending on the scenario. You may need to plan for the following types of events:
Natural disasters — Hurricanes, tornadoes, earthquakes, wildfires, etc.
Severe weather — Winter storms, high winds, extreme heat waves, floods, etc.
Pandemics and infectious diseases — COVID-19, influenza, etc.
Facility emergencies — Structure fires, hazardous leaks or spills, etc.
Acts of workplace violence — Active shooters, bomb threats, terrorist attacks, etc.
Civil disturbances — Protests, demonstrations, riots, strikes, etc.
Even when lives may not be immediately at stake during a crisis, timely communication is just as important. Other events that require a planned response for the success of the business and the safety of your team may include the following:
IT events — Unplanned outages, planned downtime or maintenance, system testing, cyberattacks or security breaches, help desk escalations, etc.
Operational events — Logistics coordination, power outages, equipment malfunctions, office closures, travel advisories, safety alerts, shift and overtime scheduling, etc.
Corporate/crisis communication events — Product recalls, negative publicity, layoffs, major company news, etc.
Using the all-hazards approach to your risk assessment is a great way to ensure you are covering all your bases and able to prepare for any kind of threat.
Step #2: Document contact information
In the event of an emergency that could cause physical harm to your employees, the first call you should make is to your local emergency responders. Aside from 9-1-1, you must have numbers for emergency medical services (EMS), the fire department, healthcare providers/insurance agents, and local law enforcement/police department readily available.
Additionally, ensure you have emergency contact information documented for every employee in case someone goes unaccounted for or gets injured during the emergency.
Step #3: Assign roles and responsibilities
Employees will look to their leaders for reassurance and guidance when an emergency occurs. These leaders should be responsible for activating your emergency response plan, answering questions, and ordering an evacuation if needed. When assigning roles, there are essential considerations to acknowledge. You need to ensure your response team is present, reliable, and can react quickly in an emergency.
Here are the leading roles to consider as part of your emergency response plan: