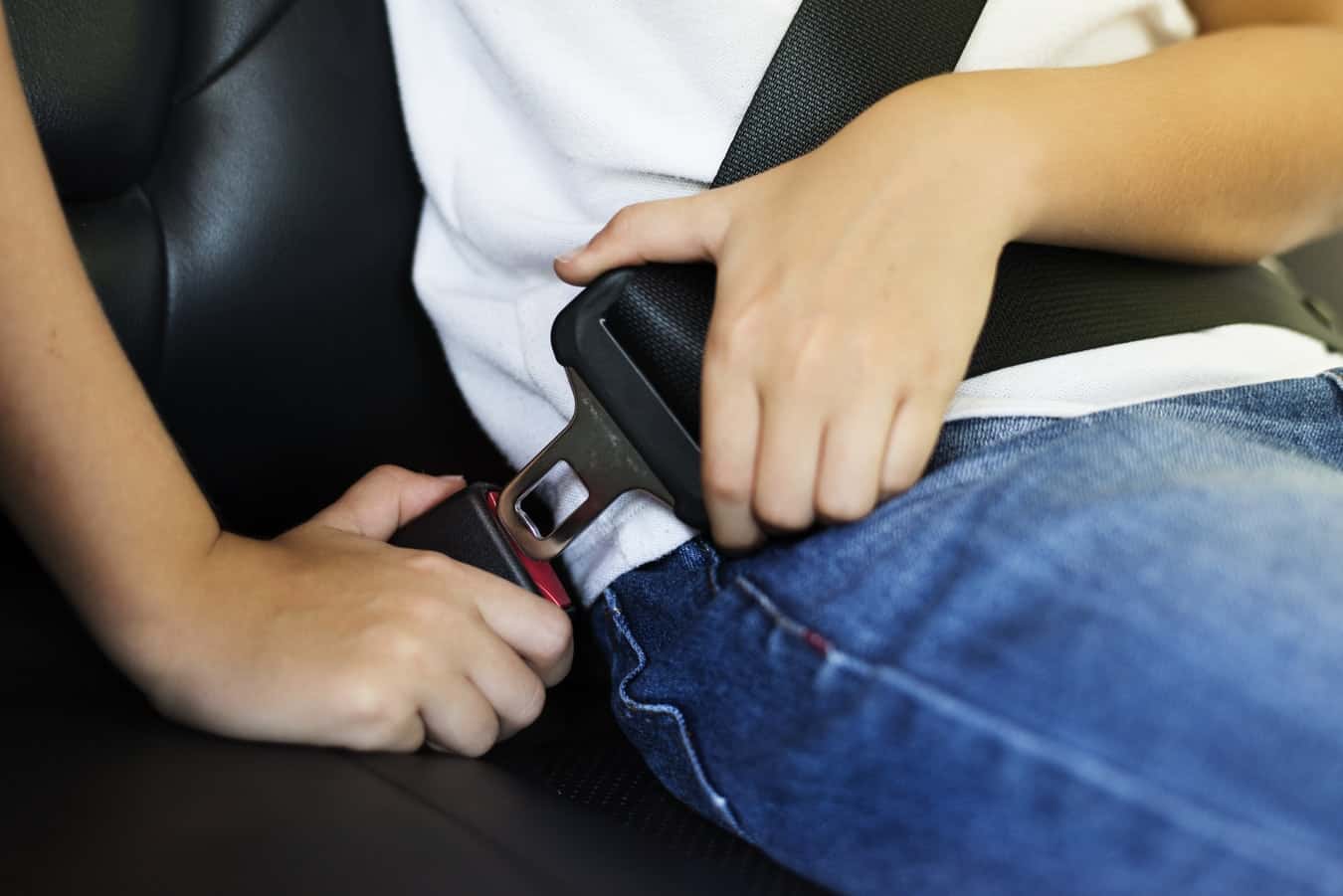 Communications
Sep 12, 2018
8 Driving Safety Tips for Employees
Keeping your drivers and those around them safe is a responsibility every employer should take seriously. Read this article to learn the top 8 driving safety tips for employees.
Download Our Key Feature Guide
See how AlertMedia can help you protect your business and keep your people safe during emergencies.
Keep Your Mobile Employees Safe
Your employees depend on you for more than a paycheck. They put in their blood, sweat and hopefully no tears to earn that paycheck, but also have an inherent faith that the company to whom they devote so many of their hours has their best interest at heart. Providing for their safety while driving is part of your employer's duty of care.
There are several driving tips for employees who may be part of your mobile workforce. While they most often come to you with driving experience under their belts, ensuring their safety is a responsibility that lays squarely on the employer. The U.S. Department of Labor says it best:
"You need a driver safety program that must work to change driver attitudes, improve behavior, and increase skills to build a 'be safe' culture. By instructing your employees in basic driving practices and then rewarding safety-conscious behavior, you can help your employees and their families avoid tragedy. Employees are an employer's most valuable asset. Workplace driver safety programs not only make good business sense but are also a good employee relations tool, demonstrating that employers care about their employees."
8 Tips To Keep Your Employees Driving Safely
Here's a list of tips that your company can use to keep your drivers, and the people along their route, out of harm's way.
1. Hire right
A great hire doesn't happen by chance. It takes plenty of legwork to ensure the best man or woman is found for the job. There's a lot on the line. Some estimates place the cost of a bad hire as much as 30 percent of the employee's first-year earnings. The Balance Careers goes a step further, suggesting the cost is more than simply monetary. A bad hire can impact the team and customers, waste management time and affect their reputation.
When hiring a driver, be sure to do extensive background checks that include driving experience and driving record. Check for any complaints filed against the driver and contact previous employers for verbal recommendations. Ensure the hire understands the job requirements, is proficient driving the type of vehicle required for the job, and that they prioritize safety over all else.
2. Train right
Every job is different, meaning what a driver did before may not translate exactly for the new position. With proper training, however, most employees will rise to the occasion and perform well.
One of the best ways to train drivers is to create and document a certification program. By doing so, you not only know their aptitude but can have peace of mind they are well-qualified for the position at hand. Further, require continual training for two purposes: 1) enforcing the fact that they must continually adhere to set standards, and 2) their skills are kept sharp and up to date.
3. Give employees the tools they need
Even the best drivers can't do their job well if they aren't provided with well-maintained vehicles. It is the employer's responsibility to frequently assess the health of each vehicle and perform routine maintenance to keep the vehicles in top shape. This should include emergency communication devices as well.
Depending on where the vehicles will travel, employers should keep the necessary tools and equipment on board, such as snow tires. A well-equipped first aid kit, emergency blanket, and water should be in every vehicle.
4. Give them a break
Your employees are the face of your company. They have families and loved ones who expect them to come home safely from their shift. According to OSHA, fatigued or drowsy driving may be involved in well over 100,000 crashes every year, resulting in at least 40,000 injuries and nearly 2,000 deaths.
Employers play a significant role in driver safety. Schedule regular breaks where drivers can exit their vehicles, move around, eat and hydrate. They should also have reasonable work hours. The federal government sets guidelines for how long a driver may operate a commercial vehicle. For a full list of hours of service regulations, visit the Federal Motor Carrier Safety Administration.
5. Consider drivers "lone workers"
Often, drivers are alone in their vehicles. As such, they should be included in your lone worker policies. They should receive the same attention, tools, and resources as your office employees. This should include an easy, fast, and reliable way for them to communicate with business leaders, administrators, and co-workers, particularly in the event of an emergency.
AlertMedia offers employee communication software that can be used without distraction. Instead of having to call into a dispatch or administrator, they can communicate on any device with the touch of a button. All notifications can be sent to them via SMS text, push notification, phone call, or custom channel.
For even faster emergency communications, AlertMedia developed an easy-to-use lone worker safety app and monitoring system specifically built for life-threatening situations. By pressing a panic button or letting their timed session expire, drivers can quickly signal for help if they need it.
6. Set goals, document standards, and communicate expectations
Most of us work well when we know what's expected of us. Document standards so they are easy to find and review expectations regularly with each driver. The following are some of the most common driving safety tips for employees set forth by logistics companies and those with a significant driver workforce:
Use a seatbelt at all times – drivers and passenger(s).
Be well-rested before driving (include minimum hours of rest).
Use a hands-free device if using the phone is necessary.
Avoid taking medications that cause drowsiness or impair driving in any way.
If you have had any alcohol or drug in your system before your shift, do not drive.
Avoid distractions, particularly looking at technology, eating, using hand-held devices, and adjusting the radio.
Always follow traffic laws, speed limits, and police direction.
Be alert to changing road and weather conditions.
Take a break regularly (include frequency).
Be a safe, courteous driver who never becomes aggressive, even when provoked.
7. Monitor performance
Of course, when workers are alone, it may be difficult to monitor their performance. Keep track of any complaints against the driver, police citations, and passenger reports. It is a good idea to have supervisors ride along with the driver on a regular basis to gauge driving habits and adherence to set standards.
Placing a GPS tracking system on the vehicle is a good way to ensure drivers are performing their duties when and where required and track vehicle speeds. Checking in with the driver via during routes may also keep drivers alert, accountable, and on track.
8. Create incentives
Incentives for safe driving can be an effective way to inspire and motivate drivers. Build an incentive program that will matter to your drivers. Your culture and people are different from other companies, so find out what your drivers value and build a program around that. Make it a big deal, market it well, and make any recognitions a company-wide announcement.
Driving Safety Tips For Employees in Winter Conditions
The eight tips listed above should help you create a safe environment for your drivers and minimize accidents. During the winter, however, there are even more threats than normal (even beyond slick roads). Here are some driving safety tips for employees who are facing the hazards of winter weather.
Slick roads
Check the weather, road conditions, and traffic before leaving.
Make sure to properly inflate your tires.
Never mix radial tires with other tire types.
Do not use cruise control when driving on any slippery surface (wet, ice, sand).
Don't stop on icy roads if you can avoid it.
Improper maintenance
Keep your gas tank at least half full to avoid gas line freeze-up. You also want to avoid running out of gas when it's cold outside!
Make sure the exhaust pipe isn't clogged. Snow, ice, or mud in the exhaust pipe can cause carbon monoxide to seep into the passenger compartment.
Pack a cell telephone and gear like warm clothing, food, water, and any needed medication in your vehicle.
Keep tire chains in your vehicle.
Inexperience driving in winter conditions
Don't crowd a snowplow or travel beside it.
Drive slowly, and especially accelerate and decelerate slowly.
Increase following distance to eight to ten seconds.
Watch out for black ice, especially at dusk.
Parting Thoughts
While your drivers have the onus on them to drive safely, companies can do much to encourage and foster a "safety first" culture. Not all accidents may be prevented, but ensuring your drivers aren't the cause of those accidents should be a top priority. Hopefully, these driving safety tips for employees will help in developing an effective driver safety program for your company.
More Articles You May Be Interested In