Safety and Security
Sep 26, 2022
Weekly Situation Report: War in Ukraine
Read on for our analysis and check back every Monday for updates on this developing war.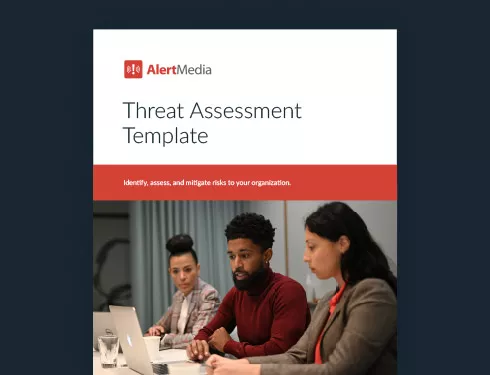 Threat Assessment Template
Identify the threats that will have the biggest impact on your organization.
Current Situation
Putin Orders Mobilization After Ukrainian Offensive
Confronted with steep battlefield losses, the Kremlin has struggled to replenish its troops in Ukraine. In a 14-minute nationally televised address, President Putin warned the West that he isn't bluffing about using everything at his disposal to protect Russia – a probable nod to his nuclear arsenal. White House National Security Advisor Jake Sullivan told reporters President Biden's administration has privately told the Kremlin that any use of nuclear weapons in the war in Ukraine would have "catastrophic consequences" for Russia. In addition to the address, President Putin ordered a partial mobilization of reservists to bolster forces in Ukraine, sparking protests across the country that has resulted in thousands of arrests. This is the first such call-up in Russia since World War II.
The total number of reservists to be called up could be as high as 300,000, according to Russian Defense Minister Sergei Shoigu. President Putin's decree authorizing the partial mobilization offered few details. Notably, one clause was kept secret; some analysts suspect the draft could be broadened at any moment.
Over 2,300 Russians have been arrested so far in anti-war demonstrations in cities including Moscow and St. Petersburg, according to the independent Russian human rights group OVD-Info.
The Moscow prosecutor's office warned organizing or participating in protests could lead to up to 15 years in prison. Authorities have issued similar warnings ahead of other protests. Wednesday's were the first nationwide anti-war protests since an outburst following Russia's initial invasion in late February. Resistance has been particularly fierce in Dagestan, where over 100 men were arrested after clashing with police. In Irkutsk, a man was detained after reportedly opening fire at a draft office.
Russian political analyst Dmitry Oreshkin said, "People will evade this mobilization in every possible way, bribe their way out of this mobilization, leave the country." Reports of Russian men fleeing the country are widespread.
Putin's mobilization gambit could potentially backfire by making the war much less popular in Russia; at the very least it concedes Russia's underlying military shortcomings. It also seems unlikely to produce any consequences on the battlefield for months due to a lack of training facilities and equipment.
Researched and Written by Tom Mallon, Lead Global Intelligence Analyst, Isaac McQuistion, Senior Global Intelligence Analyst, Christian Brown, Global Intelligence Team Operations Manager, Mitchell Hansen, Lead Global Intelligence Analyst, Rebecca Michelsen, Global Intelligence Analyst, Sara Pratley, VP of Global Intelligence, and Jason Moreland, Meteorologist at AlertMedia.

Source: Reuters
Download Our Threat Assessment Template
Identify the threats that will have the biggest impact on your organization.